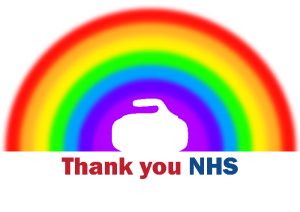 We are offering free taster sessions to all NHS staff to thank them for their tireless dedication and hard work throughout the pandemic.
If you are an NHS employee and interested in trying curling, please register with the form below, using both your NHS email address for verification as well as a personal email address so we can send confirmation of your booking (in case our communication gets blocked by NHS security filters).
Each session will go onto the ice at the times listed, but we request you arrive about 15 minutes earlier so we have time to cover safety, the basics, and arrange equipment before going on the ice. Each session will have about 1h 45 on the ice.
All you need to bring is a spare pair of clean trainers to change into after arriving, and to wear layers of warm flexible clothing.