2017 Swing 'n Sweep Tees Off
Autumn sunshine this weekend greeted the eight teams taking part in this year's Swing 'n Sweep. Teams took part in 18 holes of golf (scramble), followed by six ends of curling.
2017 Swing 'n Sweep Winners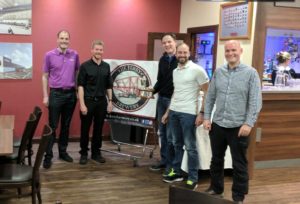 A. Forsythe
C. Campbell
A. Russell
R. Lyle
2017 Runners Up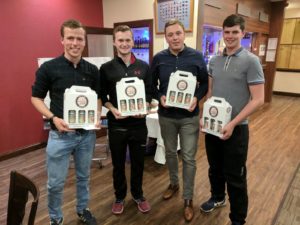 B. Fraser
B. Mouat
D. Baird
R. Morrison
Event organiser – and winner – Aaron Forsythe commented, "We have a group of people who come back year after year because they enjoy it so much. Hopefully next year we'll have even more teams join!"
Golf took place at Carrick Knowe Golf Course. Prizes were provided by event sponsor The Ferry Brewery.
The 2017 Swing 'n Sweep was held on Saturday, September 23.