Edinburgh International Seniors decided!
Last weekend saw 16 men's teams and 9 ladies's teams take to the ice in the hope of winning the title.  After a busy weekend it came down to Team Robin Gray against Team Callum Harvey in the men's final which proved to be an exciting game with an extra end required – Team Gray gained the valuable point.
In the ladies final it was Team Jackie Lockhart against Team Kate Adams. After a blanked first end, Team Lockhart took a 4 in the 2nd end and Team Adams never managed to get back in the game.  Team Lockhart took the title.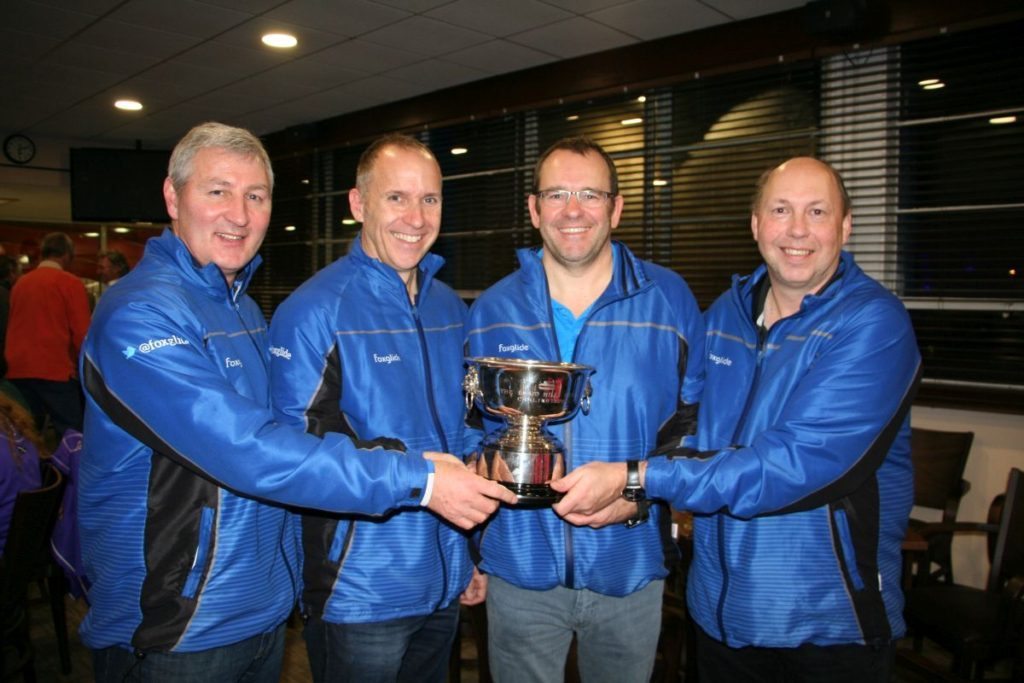 Above – Team Gray (l-r) Eric Richardson, Neil Fyfe, Doug Kerr and Robin Gray
Below – Team Lockhart (l-r) Margaret Richardson, Isobel Hannen, Christine Cannon and Jackie Lockhart