Cast Your Vote: 2017 Scottish Curling Awards
The Scottish Curling Awards are held annually to acknowledge and celebrate the successes and achievements of Scottish curlers over the last year.
Members nominated candidates in four categories: Young Curler of the Year, Grassroots Coach of the Year, Team of the Year, and the Diamond Award.
This year, six Murrayfield curlers are among the nominees!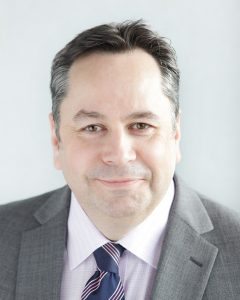 Grassroots Coach of the Year
This award is given to a coach who has made a significant contribution to the sport of curling at local level. Edinburgh Curling School's Scott Dakers has been nominated for his efforts overseeing the Skills Awards and working with the junior club. He delivers sessions that develop children's curling skills at all ages.
Team of the Year
Team Jackson is led by Sophie Jackson and includes two of our own Edinburgh juniors: Naomi Brown and Sophie Sinclair. Laura Barr rounds out the squad as the alternate for World Junior events.
Team Jackson won a qualifier in November 2016 to represent Scotland at the World Junior-B Curling Championships. In January, the team dominated the championship, winning gold and promotion to the top division with an undefeated record. Less than two weeks, later Team Jackson won the Scottish Curling Junior Championship title, Sophie Jackson and Naomi Brown's second consecutive title, again with an undefeated record. Less than five weeks later, representing Scotland, they won silver at the World Junior Curling Championships in Gangneung, Republic of Korea.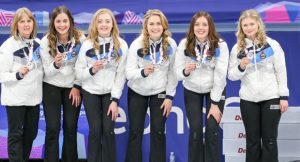 Ice Diamond Award
The Ice Diamond Award is given to a volunteer or group of volunteers who have contributed to the development and/or promotion of the sport. Ken and Linda Hunter have led the Edinburgh International Curlers Gathering since 2011.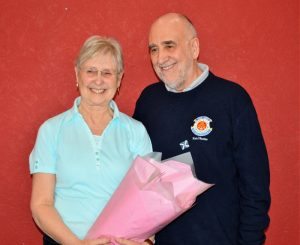 Supported by Penicuik Curling Club volunteers, and held at Murrayfield Curling Rink, the three-day non-profit, grassroots-led tournament has flourished and matured, principally through Ken and Linda's dedication, warmth and leadership. Since its inception in 2005, around 1,000 curlers from dozens of countries have been attracted to Edinburgh to play and socialise with curlers from across the south of Scotland. The tournament embodies the heart of curling: enduring friendships, developed on the ice, that stretch around the globe and over the years.
For more information on our nominees and to cast your vote, please visit the RCCC website:
http://www.royalcaledoniancurlingclub.org/2017-scottish-curling-awards-make-your-vote-count/
You can vote online through the RCCC's membership database. Simply click Membership Database to log in. Once you have logged in, you will be presented with your voting options. If you need assistance please contact the RCCC office on 0131 333 3003.