Extra tickets released: Gala Dinner, Friday 20 May
Gala Dinner for Edinburgh's Olympic Medallists, Jennifer Dodds & Bruce Mouat, on Friday 20 May 2022, at Curl Edinburgh.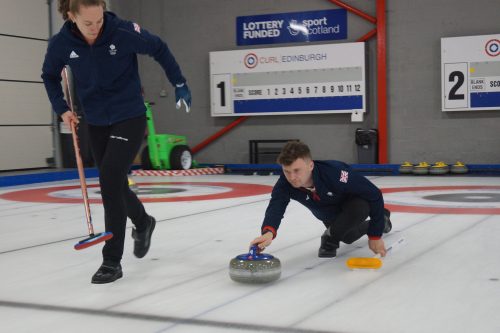 Ticket sales to attend the Gala Dinner for Our Own Olympic Medallists have gone really well. We're delighted in the interest to date and the number of bookings by our original deadline.
Such is in the interest in the event that we are expanding our plans for the evening and have extended the deadline to buy tickets. Let's see if we can exceed 200 people!
So book your tickets now and join us from 7pm for an evening to remember as we celebrate the incredible success of our very own Bruce Mouat & Jennifer Dodds at the Beijing 2022 Winter Olympics.
Tickets cost £60.00 per head (available individually or as a table of 10) for a drinks reception, three course meal with wine, and £5 raffle ticket. The evening will provide an opportunity to congratulate Jen and Bruce on their achievements, hear from them in a hosted Q&A session, and admire their medals up close. There will also be a raffle with proceeds split between a charity of Bruce & Jen's choice and the Club Room development fund.
To book your ticket(s) please email the Secretary of Edinburgh Curling Club, Margaret Nicol –
pumpernicol@blueyonder.co.uk
– with your name and how many tickets you would like to order. She will provide the company's details for you to pay by bank transfer.
Spaces are limited, and must be booked in advance, as soon as possible. Come and make this a great evening to remember. Dress code smart attire.