Host Gogar Park Claims Top Prize at 2017 International Junior Club Curling Bonspiel
This weekend, 140 young curlers and their coaches – representing teams from Germany, Switzerland, Japan, England, Italy, and Scotland – competed at the 15th annual International Junior Club Curling Bonspiel. The event took place in Edinburgh at Murrayfield Curling Rink and was hosted by Gogar Park Young Curlers.
The 24 teams were welcomed to the ice on Friday, March 31 by a piper, Scott Barr, age 14 from Kinross Young Curlers and greeted by event organisers Dee McGinty and her European organising committee. The opening stone was thrown by Edinburgh's own Bruce Mouat, 2016 World Junior champion skip and 2018 Olympic hopeful.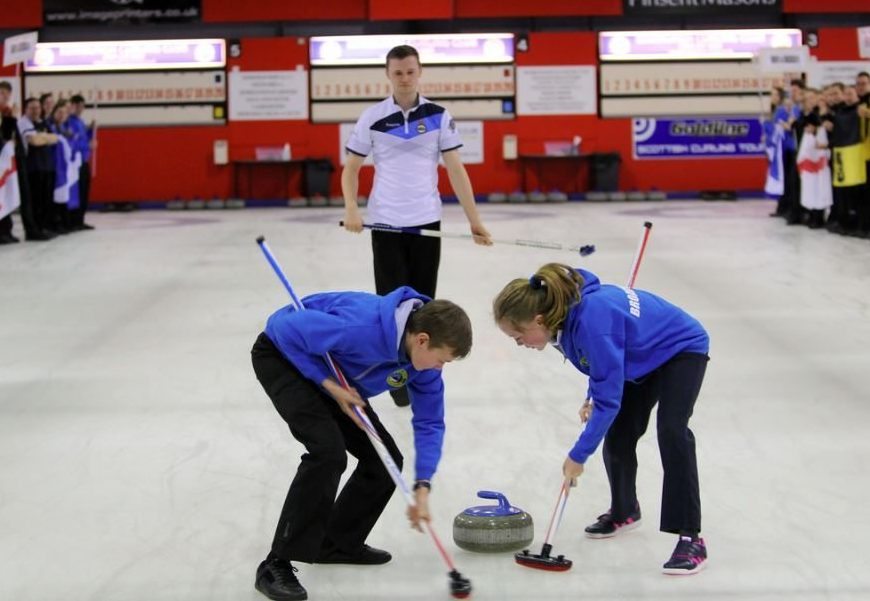 The visitors had the opportunity to visit to the SRU Murrayfield stadium and enjoyed evening entertainment – either a fun curling event for coaches or an ice disco next door at the skating rink. Players took part in a "meet and greet" supper in the rink and voted for a sportsmanship award in both leagues.
The teams were split into 2 leagues, which were played on a Schenkel basis. One of the six Scottish teams, Kinross Young Curlers, won the B league.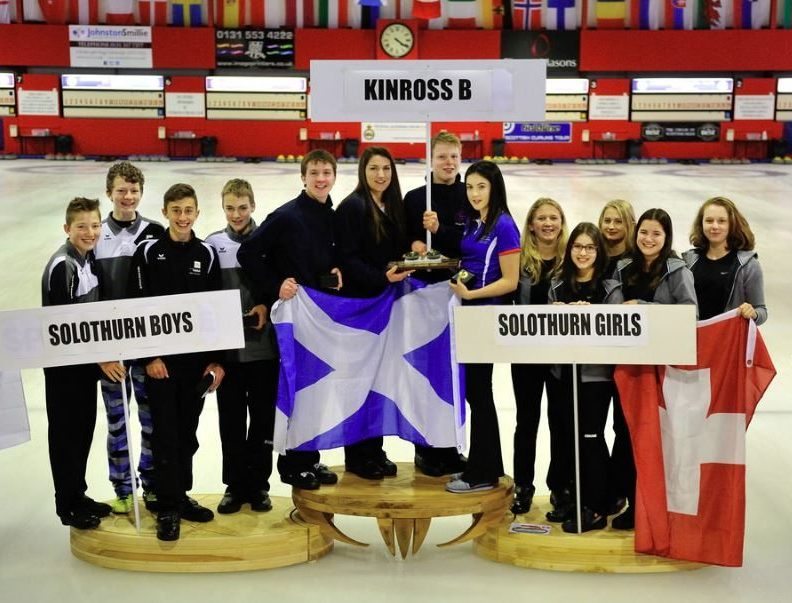 The Gogar Park Young Curlers team of Adam Keron, Kirsty Barr, Holly Davis and Emma Barr were victorious in the A league after an extremely close game, which went to last stone against a junior boys' team from the CRB curling club from Basel, Switzerland.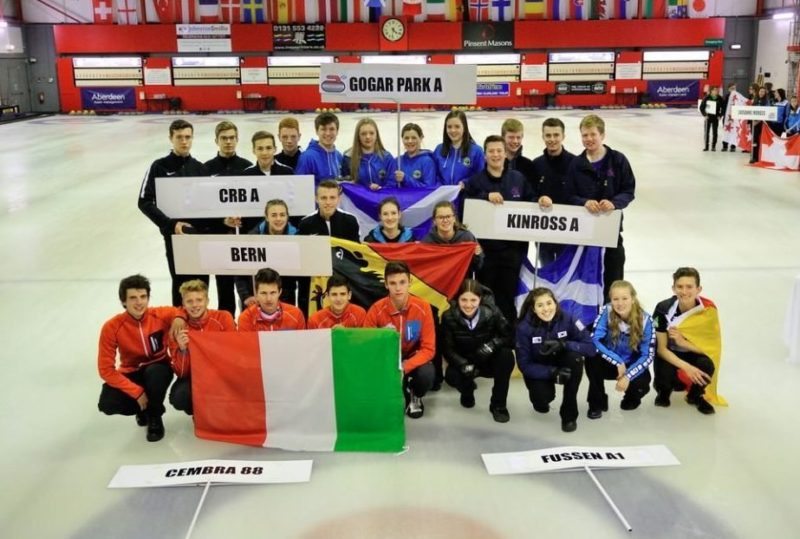 It was a great weekend, enjoyed by not only the athletes, their coaches but the local organising committee too!
Photography by Ewan F Ramage. Visit Ewan's Flickr page for more photos.