Quick Curling & Quiz Night, January 13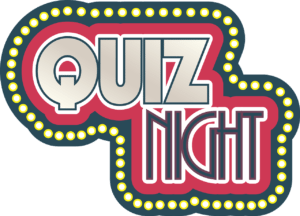 Please join us for a fun evening of curling and quizzing! The event is organised by coach and Corstorphine member Paul Davis and is open to everyone. Entry is £60 for a team of 4 people. Entry covers curling, quiz entry, a drink, and a raffle ticket. The winner will be declared based on a combination of points scored curling and points scored quizzing.
Keen to quiz but not ready to curl? Join us for the quiz only! Quiz-only tickets – which include a drink and a raffle ticket – can be purchased for £7.50. Teams may be up to 8 people for the quiz.
Raffle prizes will be awarded. Additional raffle tickets can be purchased on the night. And be sure to bring a £2 coin for a special game.
Proceeds will go to the Curl Edinburgh 2018 fundraising effort. Sign up in the clubroom!
Raffles
The top raffle prize is a week away for four people at a holiday house in Carradale, on the Mill of Kintyre.
Tucked away in a quiet part of Scotland in Kintyre, Carradale is a small working fishing village. Stunning views across the sound of Arran and the wonderful Carradale Bay with a wide stretch of Sandy beach to the south is perfect for walks and swims in shallow water. Skipness Castle, Machrihanish, Machrihanish Dune and Dunaverty Golf course are only a short drive away.
Quick Curling
Have fun and enjoy yourself.
No slow play. When the whistle blows, you must have thrown your rock within 30secs or the stone is removed from play. Every rock must be thrown within 30 seconds of the previous rock coming to rest or they are removed.
Points awarded 12ft = 1 point, 8ft = 2 points, 4ft = 3 points and touching the button = 5 points.
Points accrued in the curling carry over to the quiz.
No measures are permitted! Ask a player from a neighbouring sheet.
The Quiz
Max of 30 seconds to answer each question.
There will be 10 rounds of 10 questions with suitable breaks for refreshments.
Prior to the round you'll be asked if you wish to play your joker. If you play your joker the score in that round doubles! All teams get one joker, pick your round carefully!
The quizmasters answer is final. Fine of £1.00 for doubting the correct answer!